Description
Reviews
Easton
Easton E900C Wheeled Equipment Bag

Easton's E900C Wheeled Equipment Bag features a large capacity with heavy-duty build. Massive zippers, stable wide-set wheels and strong bottom rails mean easy usability and durable construction.

• Integrated fence hooks
• Insulated water bottle holder
• Felt-lined valuables pocket
• 600D polyester with T420D hex rip-stop
• 36"L x 16"W x 14"H

Colors: BLACK
Comments about Easton E900C Wheeled Equipment Bag:
We purchased this bag for my son who plays catcher. It truly is a terrific bag, but you do have to make sure you do not place to much pressure on the zipper. The construction everywhere else is very good. Good bag but pack it right. Maybe all metal zippers would be the best choice.
Comments about Easton E900C Wheeled Equipment Bag:
I have had this bag for two years. It has bees all I could ask for. I recommend this to anyone who is looking for a big bag that will last.
Comments about Easton E900C Wheeled Equipment Bag:
Got this bag for my daughter after watching her carry a bag for her catchers gear and a separate bag for the rest of her softball equipment. This bag accomplished the goal of everything fitting in one bag. She loves all the compartments! Having a pocket designed for cell phones, one for shoes (big enough for 2-3 pairs), insulated pocket to keep gatorades cold is great. The big zippers makes it easy to open and the storage is great, she fits full catchers gear as well as 2 gloves all in the main compartment and still has room to spare. Only negative things is lack of color options and the insulated pocket is a bit small.
Comments about Easton E900C Wheeled Equipment Bag:
I am the equipment director for our local youth baseball association. When our "go to" team gear bag was discontinued we did some digging and decided to go with the Easton product. They lasted less than one season. Some of our previous bags from another manufacturer are going on their 4th season. Being in Canada we don't play a very heavy schedule due to a weather shortened season. By the end of the season we had retired all three of the "new" Easton bags. The issue was the zipper, furthermore the zipper went in the exact same spot on all three bags. This is a clear indication of either or both of two things, Either the bag was not properly tested or it was tested and the failure was deemed negligible as it typically occurred outside the warranty window. When I contacted my supplier he said that he was having many issues, exactly the same zipper and area and gave me the contact number for Easton as they handle all warranty directly. Sadly, I was informed by Easton that given the unpredictability of use and conditions they would not extend replacement beyond the 90 day warranty. I've since switched brands, this is unfortunate as I typically buy 5-6 new gear bags a year and donate our used ones to youth sports programs. I was sincerely hoping I could count on Easton for quality and value (although I paid extra to have the "better Easton quality"
Comments about Easton E900C Wheeled Equipment Bag:
I bought this bag and its a great bag it's very big and fits all my gear, and all the extra compartments are helpful
Comments about Easton E900C Wheeled Equipment Bag:
Carries all of the Catchers gear+ 4 bats, first base glove, Pitching glove, cleats, 2 catches gloves batting helmet. It's a tight fit but it does a great job. The wide wheels are the highlight the bag does not tip over when being drug by the kiddo. The bright Orange interior makes it easy to find stuff.
Comments about Easton E900C Wheeled Equipment Bag:
My 13 year old son opened his new bag for Christmas and was so excited. He ran out and grabbed his Easton 500 series bag that is one season old and shredded across the wheeled end due to too small of wheel design. The 900 series appeared to have fixed that issue. That is why we stayed with Easton. He started loading his new bag with his three bats and then went to zip up the new bag, when the zipper broke. Because it has to now make a tight turn on this top area, it continues to pop apart. This is an obvious design flaw that should not have been released to the public. My son was so disappointed and now we are done buying Easton bags.
Comments about Easton E900C Wheeled Equipment Bag:
The all around shape of the bag is great. The stitching quality inside and outside of the bag looks perfect. The bag is black in the areas where the pockets are not and this bag has some nice pockets. The pockets have a color that really stands out, its like a shiny grey which has a scale like or a different diamond like shape pattern which really stand out like a reflective type look it almost seems like the color changes in lighter lighting it look like it has a cool shiny greyish green but maybe I have bad eyes but that's what it looks like to me. These are some big pockets on this bag. The bag look like it will last for a long time if its taken care of. The bottom like material looks tough to me. The inside of the bag is orange and the bottom liner which feels really nice and it can be cleaned out by lifting up the liner which is on there by Velcro. You can not take the liner all the way out because the one end is stitched to the pocket were the bats fit in. The bats fit in the soft liner. You can put four Softball bats in there , I believe. Velcro on the outside of the bag that says Glove Zone were you can put your batting gloves on. There are no pockets on the inside of the bag. There is a tag on the bag that has a phone on one end and on the other end it says smart pocket which is a pocket that is felt lined to put a smart phone in. There is also a pocket that says keep it cool and a water bottle on the other side, which is a pocket that you can put a big Gatorade bottle in. I like that there is no pockets on the inside of the bag. also the material in the keep it cool pocket is like a silver like material that's supposed to keep you water cold. This bag is for my daughter and I think she will be amazed by it. She can put a lot of extra clothes, shoes, sneakers or whatever she want to. It does have some big Zippers also which really looks tough. I have seen the other bags on the you tube and web and this bag has a better over all shape and look than all of them. That what I think. You do have to hang it up to make it stand up but who cares because thatsnot compy. I like that it is not a hard box like some of the others. Its a nice bag. It really look well built. The rivets inside and out look perfectly placed so it should be tough, The wheels are placed great and has a cool looking curved guard that is perfectly placed like a all terrain modern high tech all terrain look. This bag is nice.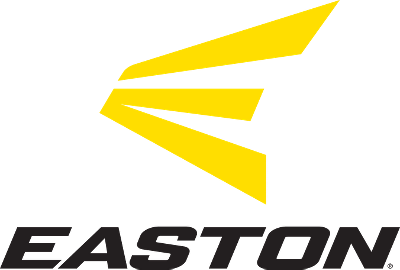 Easton's mission is to deliver a significant and measurable performance advantage to every athlete playing baseball, fastpitch, and slow-pitch. In 1976 Easton Sports introduced the world's first high performance aluminum baseball bat and continued to revolutionize the game with the introduction of the first two-piece composite bat. That determination and maverick rule-breaking behavior has led Easton to continually develop products that will be there for the athlete when the moment of truth presents itself.