Description
Reviews
Others In Series
Others In Group
Phiten
Phiten Tornado Twisted Titanium Navy/Black Necklace

Spurred by run-away popularity on the pitching mound, the Tornado features two Titanium Necklaces featuring Phiten's patented Aqua-Titanium® technology twisted together to form one necklace.

Available in 18" and 22".
Color: Navy/Black.
Comments about Phiten Tornado Twisted Navy/Blk Titanium Necklace:
this is a great product for baseball players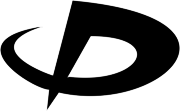 Phiten provides quality athletic accessories. We carry a wide selection of Phiten Athletic accessories, including titanium necklace, titanium bracelets, titanium discs, titanium tape, aqua-titanium and titanium physical therapy.
Customers who viewed this also viewed these