Description
Reviews
Size Guide
Warranty
Others In Series
DeMarini
DeMarini 2014 CF6 -9 Fastpitch Softball Bat
The CF6 -8 is ready to bust loose, coming hotter than ever out of the wrapper. New Paradox Composite double wall construction. With the smallest length-to-weight ratio possible, this bat is custom built for players at the top of their game. Hitters love 'em, pitchers fear 'em, as well they should.
Paradox™ Composite Barrel
Using the new Paradox Composite, DeMarini made a stronger composite that is shaped to perform softer. This makes for a bigger, hotter, more responsive sweet spot, which leads to consistently powerful results.
Stacked Barrel Construction
Two or more independent walls create a dynamic springboard hitting surface giving you a sweet spot with an explosive trampoline effect.
Paradox™ Composite Handle
Gives you a stronger and stiffer handle than ever. This makes for a more responsive, hotter barrel. You can now feel more for the sweet spot on every swing for a truly consistent performance.
Clutch™ 2 End Cap
Synchronized stiffness with composite barrel returns impact energy to barrel.
Rotation Index™
Numerical system reminds players to rotate bat extending its life.
Bat Specifications
Drop: -9 Fastpitch
Barrel: 2 1/4"
Handle: Paradox™ Composite Handle
Certified: USSSA® 1.20 BPF, ASA®, NSA®, ISA®, ISF®
Barrel Load: Balanced
Material: Paradox™ Composite
Construction: Two-piece
Grip: TR3™ F.L.O. Grip
Warranty: One Year Manufacturer's Warranty
Available Sizes: 32in 23oz
Comments about DeMarini 2014 CF6 -9 Fastpitch Bat:
MY DAUGHTER IS A JUNIOR IN HIGH SCHOOL. WE HAVE HAD GREAT SUCCESS WITH EASTON STEALTH DROP 9 FOR 3 YEARS. BIG TIME POWER AND LOTS OF RBI'S. HER BAT NOW HAS A RATTLE IN IT AND WE ARE AFRAID THAT IT WON'T PASS THE PRE-GAME INSPECTION FOR STATE CHAMPIONSHIP GAME. WE WERE NERVOUSE ABOUT WHAT THE NEXT BAT WOULD BE, BECAUSE WE WANT TO KEEP USING THIS ONE. DID NOT LIKE THE RESULTS FRIENDS ARE GETTING WITH THE NEW EASTONS. SO WE RESEARCHED AND DECIDED TO TRY THE 33" CF6 2014 DROP 9. DON'T JUDGE THE BOOK BY THE COVER, BUT ITS HARD NOT TOO, WHAT A GREAT NASTY LOOKING BAT. BAT SHOWED UP DURING THE GAME, DID NOT USE IT TONIGHT, BUT RIGHT AFTER GAME HIT IN THE CAGE TO GET USE TO IT. FIRST PITCH FELT GREAT IN HER HANDS AND I COULD TELL THAT IT WAS DIFFERENT BY THE LOOK ON HER FACE. SOUND IS GREAT, SHE THINKS SHE MAY HAVE A LITTLE LARGER SWEET SPOT, GREAT FEEL TO THE BAT, I CAN'T SAY FOR SURE THAT IT IS HOTTER THAN THE STEALTH, BUT IT SURE SEAMS LIKE IT, THIS BAT IS REALLY HOT. WE LOVE THIS BEAST AND WE CAN ONLY HOPE THAT IT LASTS AS LONG AS THE STEALTH DID. WE ARE FANS AND WE WANT TO GET THE GLOVES AND BAT COVER TO PROTECT.
Need Help Choosing The Right Size Bat?
Click Here for a Bat Sizing Guide.
Aluminum/composite bats carry the manufacturer's warranty in addition to our 30-day "No Sweat" Guarantee. If your aluminum/composite bat is defective, the manufacturer requires that it be returned directly to them. Please call the manufacturer toll free for current details. For non-defective aluminum/composite bats, simply return it to us within 30 days, unused and in the original "shrink-wrapped" packaging.

Team Express and all its brands are authorized bat dealers. All bat purchases will come with a valid sales receipt, and we can provide a copy of a sales receipt at any time to the original purchaser.

DeMarini Bats: 1-800-937-2287
Enter To Win A DeMarini Softball Bat
Free 2nd Day Air!


Enter To Win A DeMarini Softball Bat
Free 2nd Day Air!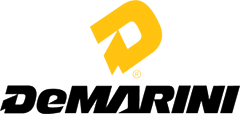 One player and one team at a time, DeMarini has taken the baseball world by storm, quickly becoming a leading name in college baseball. In the past seven years, more than 250 college teams have joined DeMarini Nation - Including top teams like Arizona State, Cal. State Fullerton, Vanderbilt, UC San Diego, UC Irvine and University of Tampa. Will you be next?
Customers who viewed this also viewed these