Pro Power Drive Brace Adult Hitting Trainer
Pro Power Drive Brace Adult Hitting Trainer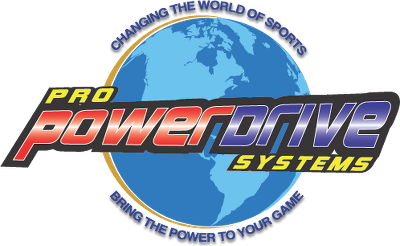 Pro Power Drive Brace Adult Hitting Trainer Want to build your players Bat Speed and correct bat path? This is Your Training Tool This is best hands in training tool. By keeping your hands inside the ball it creates faster bat speed. By elimin
more...
This Product is shipped from the manufacturer.
Shipping charge:
Description
Reviews
Pro Power Drive Systems
Pro Power Drive Brace Adult Hitting Trainer

Want to build your players Bat Speed and correct bat path?
"This is Your Training Tool"

This is best "hands in" training tool. By keeping your hands inside the ball it creates faster bat speed. By eliminating your hands from getting long and going around the ball it builds your Muscle Memory to keep your hands going through the proper "A to B" slot which generates quicker and stronger hands that results in Faster Bat Speed which generates further distance on the ball. By using the Pro Power Drive Brace it won't let your hitter throw their hands out, so they can focus on other areas of their hitting while using it. After 15-minutes of using the Pro Power Drive Brace your speed will gain a minimum of 5-mph. Remember, There is NO substitute for developing Proper mechanics in any part of your game. It fits an upper arm dimension of 14" in diameter or more.

Specify left or right handed hitter.

"Go Yard with the Pro Power Drive Brace"

Also available:
Pro Power Drive Fold-N-Go Hitting Tee - #PDHSFG.
Reviewer Profile:
Competitive athlete (3)
Comments about Batter Up Power Drive Brace Adult Hitting Trainer:
I have been coaching baseball for just over 20 years now. Properly fitted, this is a great aid for correcting many swing issues as well as greatly improving bat speed. It definatly gets the user back to the basic fundamentals of a proper swing. It also helps a player learn to relax themselves while at the plate. Combined with solid hitting drills I have seen batting averages go from the .200's to well over .350 in just a few games. Singles turned into doubles and triples and doubles and triples turned into home runs. Simply by the increased bat speed and power this product helps to develop. I would definatly recommend this product for kids as well as adults.
The only problem I have with this product is the plastic loops used to secure the velcro straps. They break very easily. I would recommend to the manufacturer to use metal loops instead of the plastic ones. That would make this product bullet proof.
Comments about Batter Up Power Drive Brace Adult Hitting Trainer:
This tool will help you correct many swing faults. Mine was an arm bar. This tool creates a very connected pro swing.
Comments about Batter Up Power Drive Brace Adult Hitting Trainer:
A little hard to put on but watch the video on You Tube and you will get the hang of it. Worth the money but not quite dazzling.
Comments about Batter Up Power Drive Brace Adult Hitting Trainer:
This things works. However, it takes a while to put on. All the straps get twisted around. You get a lot of funny looks at the cages as you try to put it on. That said, it teaches you to keep your front arm in close and speeds up your swing.
Check out the "Arm Pocket Developer" it does the same thing, uses a simpler strap arrangement and is cheaper.
Comments about Batter Up Power Drive Brace Adult Hitting Trainer:
Because of our schools results with the Power Drive Tee we decided to try another Batter Up product. The product did exactly what it said it would do. Our players shorten their swing and their bat speed increase was "Incredible". Great Product.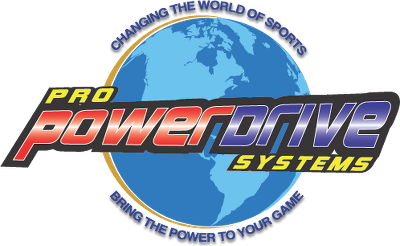 Pro Power Drive Systems provides quality softball and baseball bat training, hitting, and pitching systems. We carry a wide selection of Pro Power Drive Systems mechanical pitching mounds and trainers designed to help you get the most out of your bat or your arm.