Description
Reviews
Warranty
Others In Series
ATEC
ATEC Power Streak Baseball/Softball Pitching Machine

The New Power Streak's innovative design of the legs converts to pitch both baseballs and softballs. It pitches fastballs, sliders, and curveballs for baseball. For softball it pitches fastballs, curves, drops and screwballs. It can be used in defensive drills including fly balls, pop ups, line drives, grounders and catcher pop ups. Pitches up to 60 MPH for baseball and up to 55 MPH for softball. Uses Tuffy SFT and SFT Supersoft baseballs/softballs and includes 3 of each ball.

This item drop-ships from the manufacturer and is not available for free shipping. Please allow 7-10 business days for delivery.
Comfortable
Curves are true
Fastballs are true
Holds Gear Well
Improves Performance
Protective
Stylish
Baseball
Practice
Recreational
Softball
Comments about Wilson ATEC Power Streak Pitching Machine:
Man the power stroke is the best pitching machine ive had, INTENSE curves and sliders that are easy to control. This is good for the back/front yard baseball games. Awsome for practice and shows great grounders and perfect popflys and line drives. I highly recommend this machine.
Might be ok 4 curve balls
Comments about Wilson ATEC Power Streak Pitching Machine:
Very pleased with BB Express and how they treated us. I probabaly should have paid more attention when I ordered it. It is not desined to use real base balls or even hard pitching machine balls. you can not get the soft nerf like balls to fly like a real pitch. way too straight and they float way too much. The balls also float too much for even fly ball practice.
12 Month Limited Warranty - All Defectives are handled by Atec 1-800-998-2832.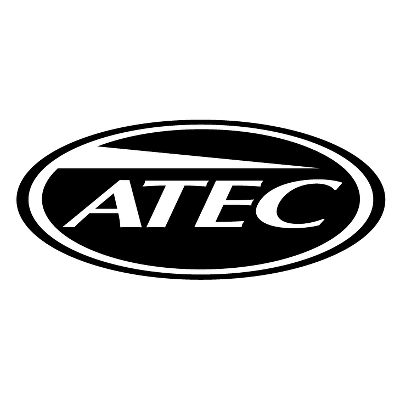 ATEC provides quality softball and baseball training equipment and field equipment. We carry a wide selection of ATEC training equipment, including batting tees, colored baseballs, colored softballs and pitching screens. We also carry field equipment like batting cages.