Description
Others In Series
Total Control Sports
Total Control Training Mini Hole Ball 5.0 (Multi Pack)

The size of a golf ball! Optimum use with front toss while using a bat the size of a broomstick. TCB "HOLE" Ball is approximately the size of a golf ball (slightly bigger ) and is ultimate replacement of hard plastic wiffle balls. Great for Hand, Eye Coordination.

Features
Size: Golf Ball Size.
Weight: 25 grams (0.9 oz.)
Instant Feedback
Limited Space Required
Perfect Weighted Design
Long Lasting and Washable
Soft Toss Without Net
Safe for All Bats
No Glove Required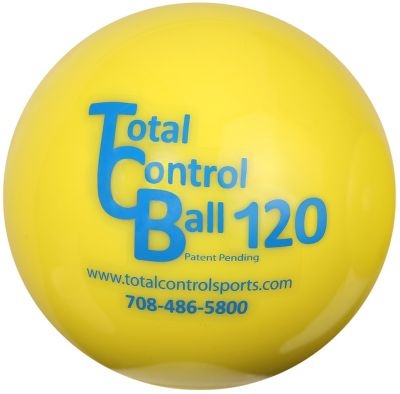 Win A Rawlings Glove Chair!

Win A Rawlings Glove Chair!

Total Control Sports developed Total Control Training Balls for fastpitch softball and baseball hitters to develop strength and extended drive through the hitting zone. The weighted ball provides instant feedback, so hitters of all ages and ability levels will develop a swing with more power and speed. TCS balls are long-lasting, washable, and safe for all bats. Use for training or pre-game warm-up. If you want to hit the ball harder and further than ever before, hit the TCB Ball and see the amazing difference.