Innovative Sports The Heater Arm Sleeve
Innovative Sports The Heater Arm Sleeve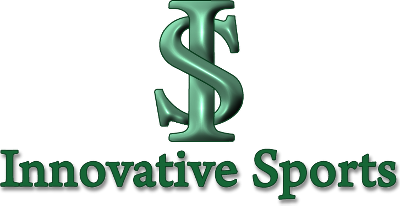 Innovative Sports The Heater Arm Sleeve Energy, or heat, diffuses from a higher concentration to a lower concentration. In other words, because the human body is warmer in most cases than the air around it, body heat diffuses into the air when a g
more...
Item is excluded from shipping discounts.
This Product is shipped from the manufacturer.
Shipping charge:
Description
Innovative Sports
Innovative Sports The Heater Arm Sleeve

Energy, or heat, diffuses from a higher concentration to a lower concentration. In other words, because the human body is warmer in most cases than the air around it, body heat diffuses into the air when a garment does not hold that heat in. Baseball players, and more importantly, the pitchers "warming up" before the game, try to retain this body heat by wearing a jacket after their warmup, and in between innings.

The Heater pitching sleeve can be warmed up and waiting for you in the dugout or bullpen upon finishing an inning on the mound or a warm-up in preparation for an outing. The target 120°F temperature, will instantly begin to expand and loosen muscles and soft tissue groups in the major throwing regions.
This heating action will also increase blood flow and circulation to all of the targeted areas. In fact, it is so comforting that it has a profound relaxing effect on the body and can even calm the mental jitters and anxiety of a pitcher locked in battle. Picture it as a "hot tub for your arm" directed solely to the areas you need targeted during a game and before, to get the most out of every performance. The four-setting battery controller allows for easy heat control of your pitching sleeve.

BEFORE THE GAME
Use it every game before you ever pick up a ball. Put it on before warming up and feel how much easier it is to get loose. Use it immediately after your warm-up and be loose and ready to go for the first inning.

BETWEEN INNINGS
Wear it between innings when sitting in the dugout to maximize blood flow and keep your arm warm. With The Heater, you can lessen the chance of injury, and extend your performance further into a game than ever before. Use of The Heater can increase your velocity 1-3 mph on the first 3-5 pitches of the following inning. Over 7 innings, and 100 pitches, that's 21-35 of the total pitches in your start, or 1/4 to 1/3 of your total pitches. That is a huge percentage. Your arm certainly will be looser, which in turn will give you more velocity and movement on your pitches. Baseball is a game of inches, and every edge counts. . The Heater buys strikes, outs, and wins.

AFTER THE GAME
Use the Heater after the game to keep muscles warm and relaxed at a lower temperature, before stretching. Top trainers recommend stretching before and after a work out for maximum performance.

The Heater Pitching Sleeve, Package Includes:
• One pitching sleeve with reversible Velcro elastic strap (ambidextrous).
• One 12 volt lithium battery pack plus charger.
• Surface mounted controller on battery pack allows for four settings (Red 98%, Orange 75%, Green 50%, Flashing Green 25%).
• Wall power supply included for preheating of the pitching sleeve to extend battery life, or for powering directly from a wall outlet.

Sizes: SM, MD, LG, XL, 2XL, YOUTH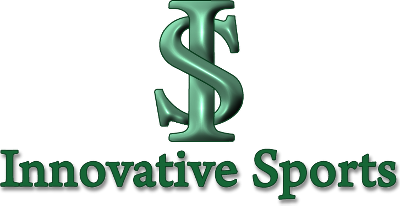 Innovative Sports provides quality training equipment for baseball, softball, football, basketball, volleyball, track and soccer. We carry a wide selection of Innovative Sports training equipment, including the Perfect Stride, which reinforces proper body mechanics in running.